The Twelve labors of Mansfield Park
Arthur Gillet
Ceramics
12 plates of 28cm diameter
2020
For individual sale request, please contact us.
As part of the Carte Blanche invitation, Arthur Gillet unveils a set of twelve glazed earthenware plates depicting scenes from Jane Austen's novel Mansfield Park (1814). Using the principles of cross-over and Mary-Sue, it follows the complex journey of class transition through marriage of the novel's heroine, Fanny Price.
In Jane Austen's novels, as in the myth of Hercules and Omphale, characters experience their heroism in the assignment to the private sphere, where they undergo domestic, sexual and psychological devalued labour. These games of decontextualisation allow Arthur Gillet to form friendships and solidarities with authors and characters that go beyond history and its chronology.
Series presented at the Salon/Art-o-rama, Marseille, 2020
Galerie Portefoin, Paris, 2019
(Conferences: INHA, 2019, Beaux arts de Cambrai, 2020)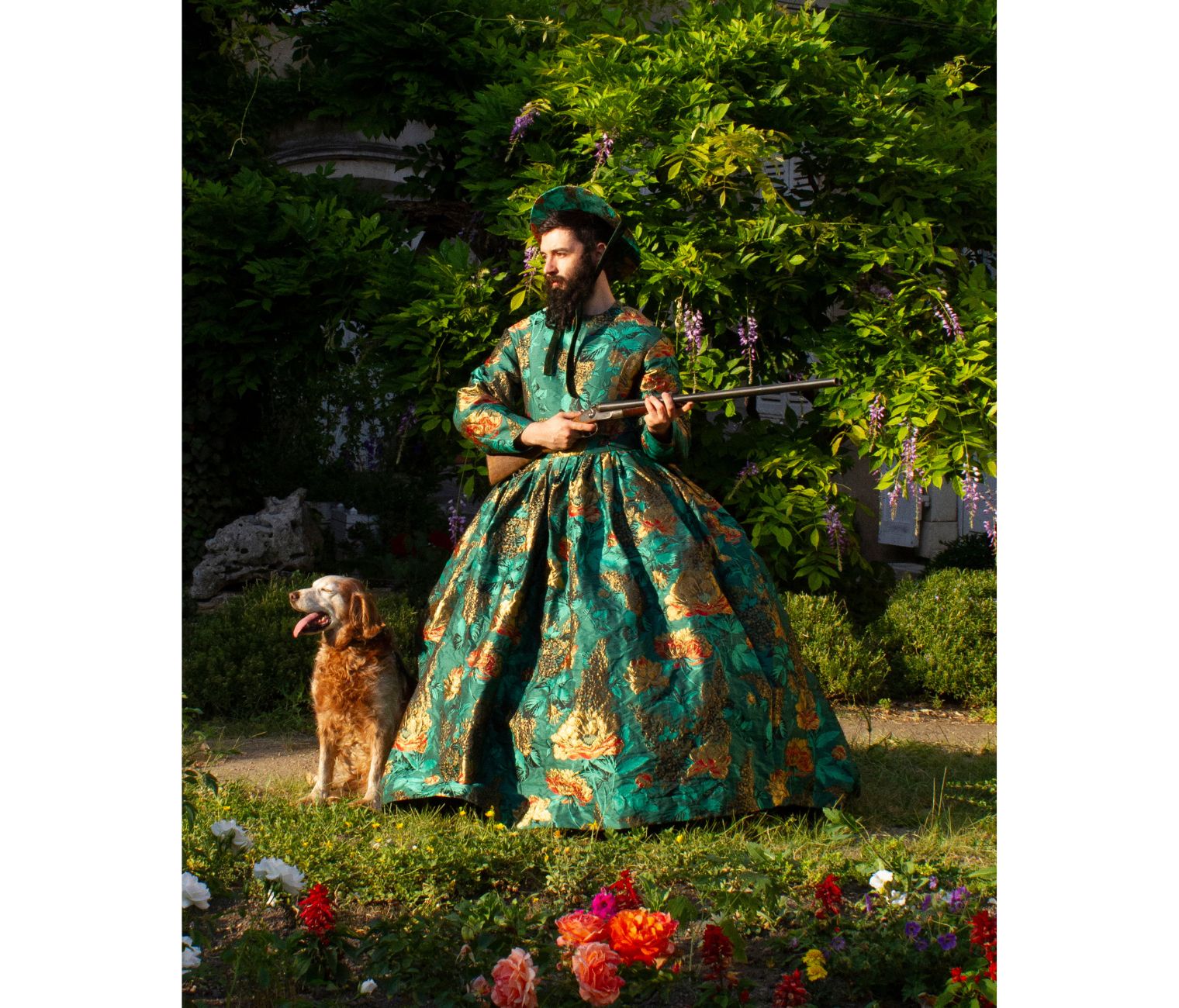 Arthur Gillet (1986, France) graduated in 2011 from the Ecole des Beaux-Arts in Rennes and trained in contemporary dance at the Musée de la danse. He grew up in gender transition, in a deaf and neuroatypical family on the margins of the labour market, communicating through gestural and non-verbal figuration. Marked by the authors and artists who accompanied his transition (Naoko Takeuchi, Jane Austen, Valtesse de la Bigne, Virginia Woolf, Hannah Arendt, Catherine Geel, Murasaki Shikibu), he questions the reappropriation of the means of production, of the body and its image, through ceramics, carpentry, painting on silk, sewing and performance.
As part of his residency at the Cité internationale des arts in 2022, his studio allows him to work in other formats and materials.