Satala - 20
Raphaël Tiberghien
2021
Glazed ceramic marked with lead pellets
23 cm x 17 cm x 16 cm (H)
Starting from a practice of writing, he uses the space of the exhibition to unfold the latter, to extend it, to amplify it, and thus to try to bring out other ways of saying or perceiving. Each time, it is a question for him of searching for the threshold, the tipping point between content and form. To seize the dialogues between the conceptual and the sensitive, the thought and the body, the individual and the collective… in the workshop, these notions find their counterpart in the games of transparency and opacity, softness, density, etc. He likes to consider art as an experimental practice in which heterogeneous forms participate together in the coherence of a research.
Satala, 2020, a series of glazed ceramics marked with printing weights
The pieces in this series of earthenware casts have been riddled with small letters, imprints of printing presses formerly used on monotype machines. The forms are declined, evoking the vestiges of an uncertain use, softened and perforated by the percussion of the leads, as if put in boiling. The order of the letters being lost, the exact meaning of the words they compose remains inaccessible. Only the trace of the gesture remains, of the violent inscription marking these flesh of broken faces.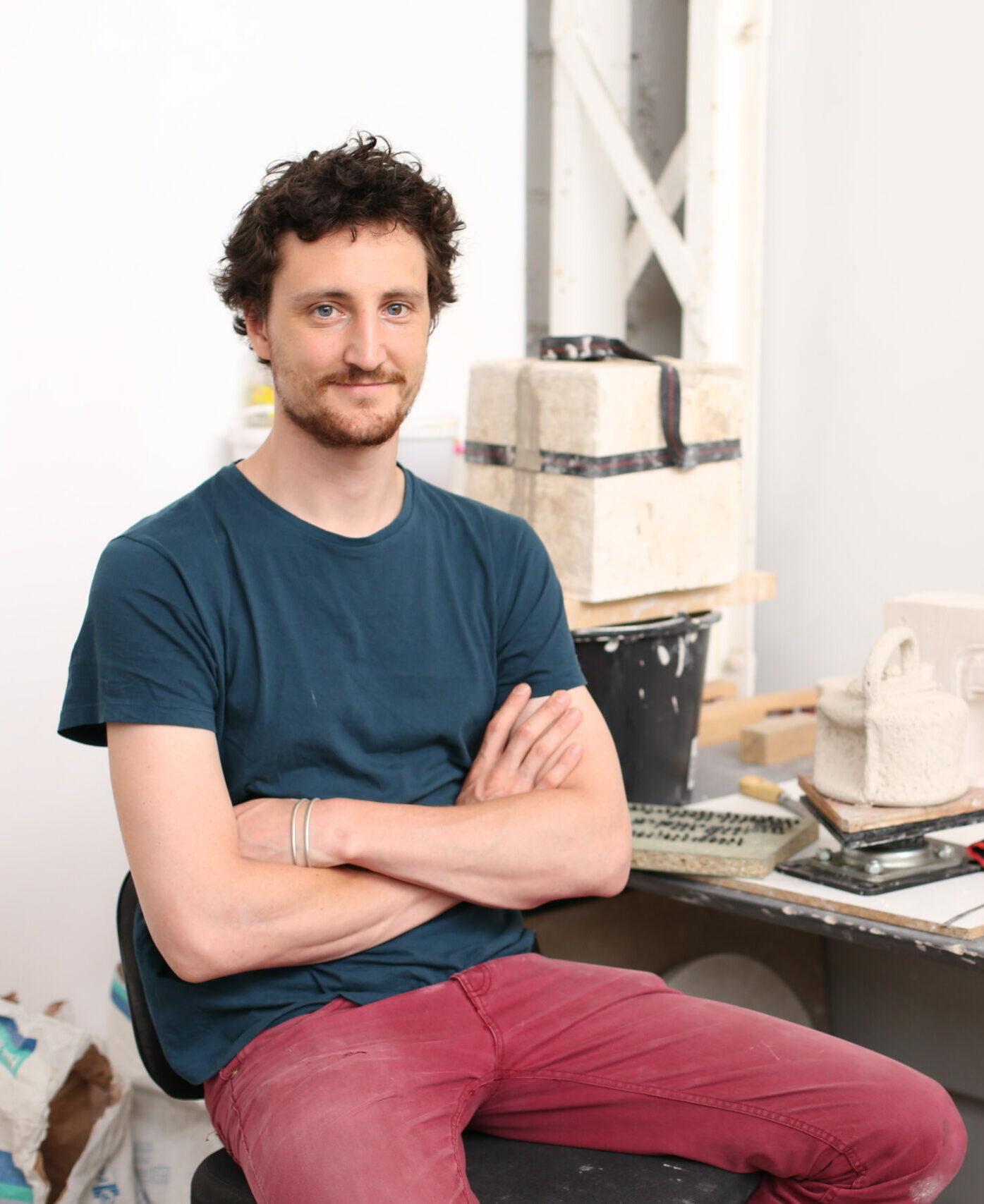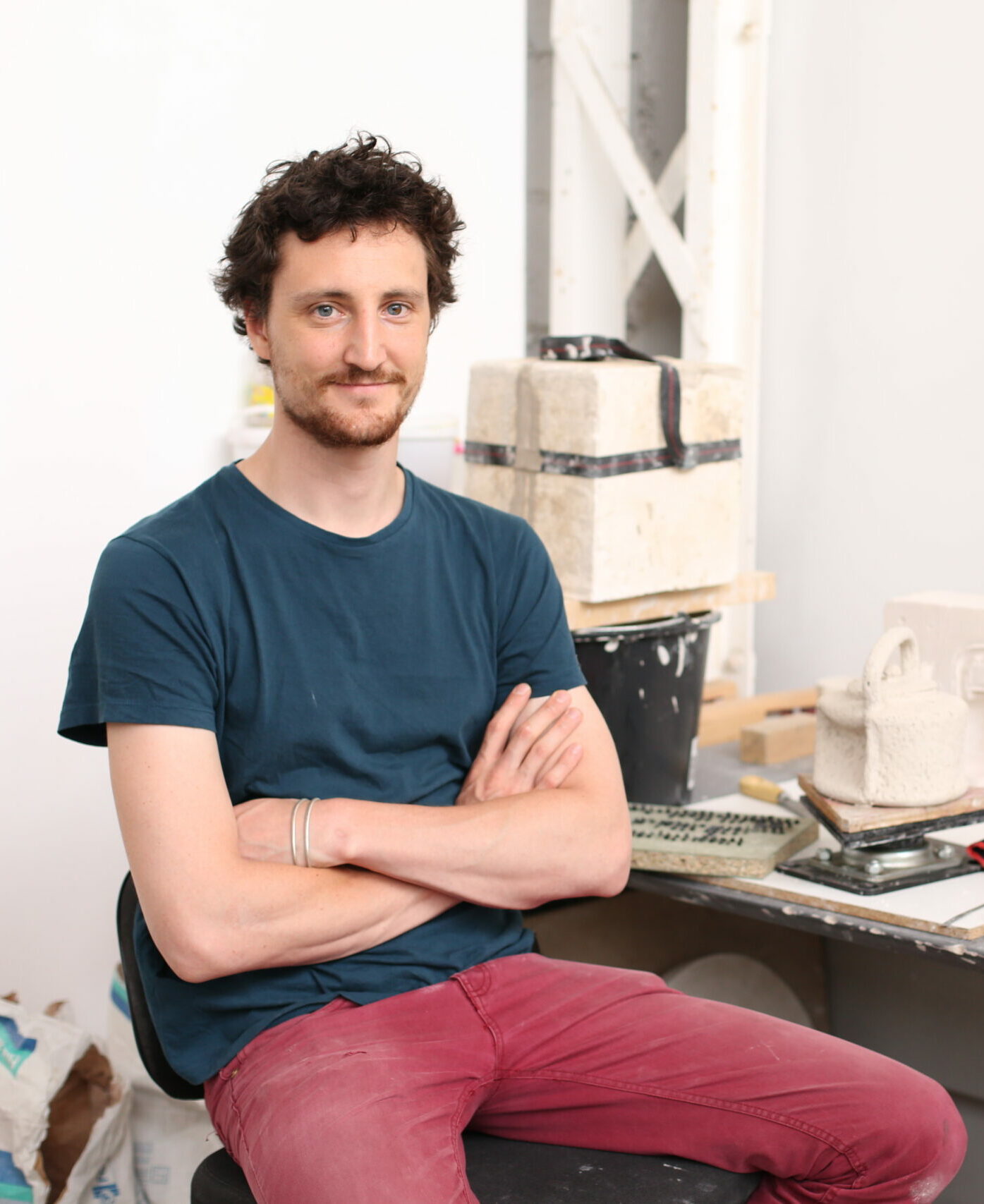 Raphaël Tiberghien lives in Paris and works in Aubervilliers in the collective workshop Le Houloc.
Trained at the Slade School of Fine Art in London with a Socrates scholarship, he graduated from the Beaux-Arts de Paris in 2013 with honors. He participated in the 61st Salon de Montrouge and was selected in 2016 for the Emerige Revelations scholarship. He also participates in exhibitions at the Frac Paca or recently at the Grande Halle de la Villette, as well as in readings or performances, notably with the magazine NZ of which he is one of the column leaders for its second edition. In 2011 and 2014, he published two collections of poems, Les Galaxies Sauvages and Danoisie, the second of which, produced in collaboration with the painter Lise Stoufflet, received the support of the National Book Center.