Pièce Numéro 11
Pauline Bonnet
Set of sculptural ceramics "toxics
Unique piece, 2021
Stoneware and lead glaze
23 x 23 x 25 cm
TAKE GOOD CARE OF THE POT
I am well aware that once exhibited, my pieces do not belong to me anymore; they are offered to the viewer, put at his disposal within a public space, and from then on they become free of interpretation and mental appropriation, for whoever is interested in them. However, it seems important to me to specify that upstream of this act of monstration, my pieces have a completely different type of existence, a time during which they are absolutely mine.
I often jokingly refer to "my objects as babies", and it is not by chance that I use this expression; indeed, even if it is not necessarily legible a posteriori for the viewer, there is a filiation, a strong emotional link between me and the things I create. They are a form of catharsis, they are frequently born following traumatic experiences, and are certainly marked by something I want to put outside of myself. In other words, they exist as therapeutic supports, receptacles in which I deposit all that I may need to excrete.
These receptacles that I make for myself and to which I entrust the things that I cannot say, are then an expression and a shaping of my interiority, made by and for me in first place. They shelter my intimacy and are a way of taking care of my interior, at home and in me. Also, although the criterion of beauty is subjective and debatable, aesthetic research holds a great place within my practice, on the one hand because it deals with the question of decoration, but also because it is a way of taking care of my pain. Rather than making hideous objects that are expressive and obvious of the horrors they contain, I do my best to make them desirable and attractive. Giving the pain a glow, transfiguring the trauma, is much more therapeutic for me than exposing it as it is; paying attention to my pain, literally taking it in hand, is a way of controlling it in order to free myself from it.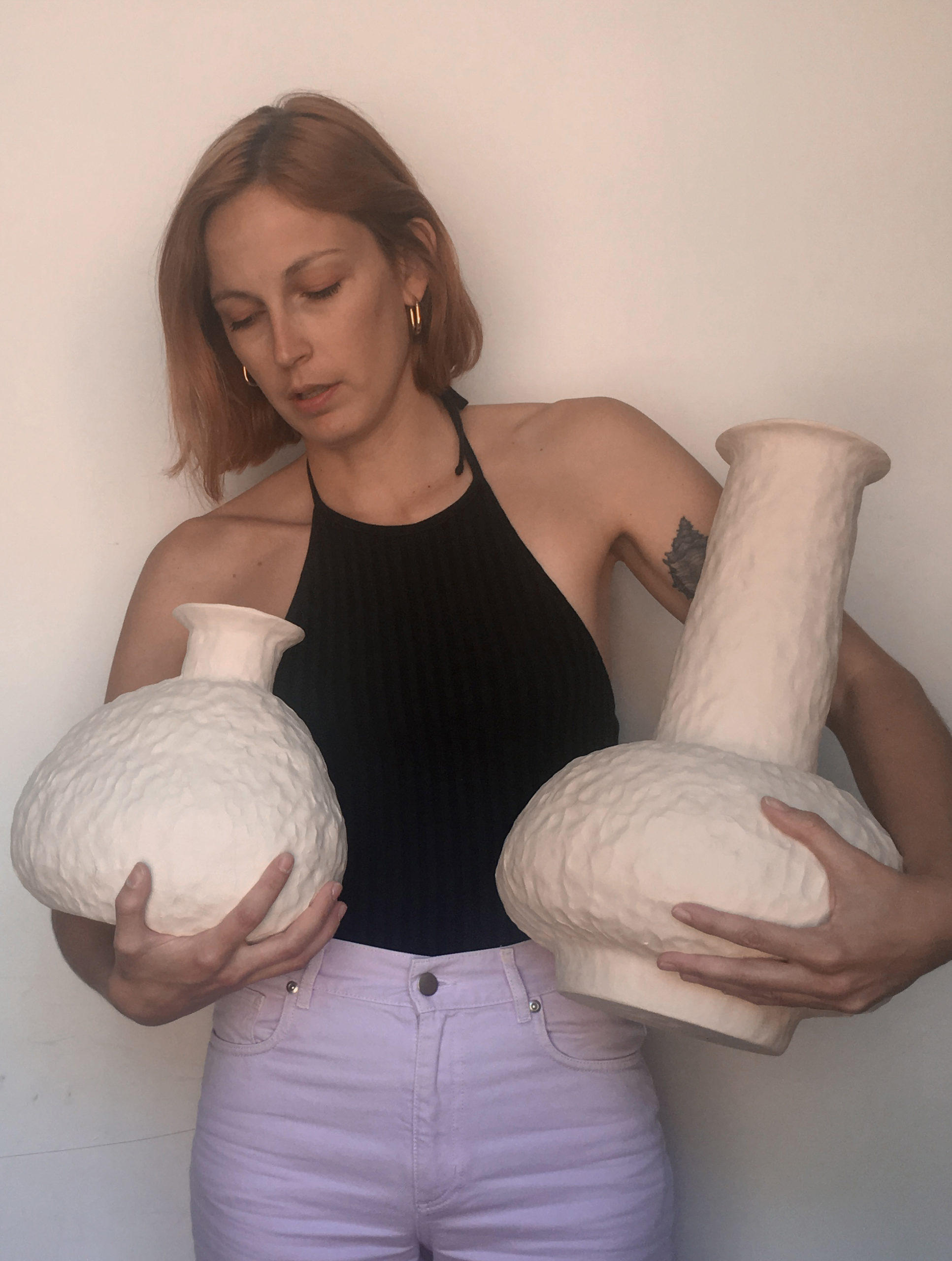 A young ceramist and textile designer by training, Pauline Bonnet articulates her practice around questions of color, pattern and material, and thus imagines sets of sophisticated objects that question the status of decorative art. She explores the correlative relationship between interior and interiority, and imagines a mirror dialogue between the home and the self. In her work, she is committed to renewing the forms and skills of the fire arts, making evocative pieces, both objects and subjects, which inhabit as much as they shelter; her domestic objects represent an elsewhere, performing a fictitious interior, which the viewer is invited to seize by projecting his or her own phantasies.